Expertise
Understanding the importance of keeping abreast of today's rapidly changing medical industry, Park Medical Management is committed to the continuing education for our staff through workshops and seminars focused on the medical specialties we serve.   Our team is prepared to face even the toughest issues including  the eventual inception of ICD-10CM, post payment audits, and PQRS measures to avoid payment cuts.
All medical billing coders are AAPC certified.  Each member of our staff is cross trained and prepared to assist you with any questions.
Concurrency tracking for Anesthesiologists/CRNAs
Insurance verification for Anesthesiologists/CRNAs
Compliance plan for billing development
Identification of self-pay accounts
Electronic access links to hospitals
Electronic billing
Line item posting
Charges entered daily
Third-party follow-up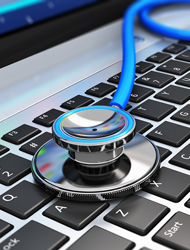 Monthly Reports Put You in Control
We provide clients with monthly reports giving them the knowledge they need to make informed decisions about their practice.  These include:
Charges, Payments & Adjustments Summary
A/R Status
Case Volume
Payer Mix
Individual Provider Productivity
Custom Reports (upon requests)
Medical Insurance Credentialing
Credentialing is vital, ongoing process.  Without proper credentialing, insurance companies may only partially pay, or even deny, a claim requiring the patient to pay the balance.  The diversity of patients necessitates a provider to be credentialed in all networks, which can become overwhelming due to  critical deadlines and a vast array of forms. Our expert staff understands the complexities of insurance companies and will ensure your providers have fulfilled critical payer requirements to improve revenue realization.
Park Medical Management has always been a cornerstone to our successful growth and development.  The best part is the personal touch and caring investment in our future.  It is always nice knowing I have a dependable and trustworthy company looking out for the business side of things so I can concentrate on practicing medicine.–Marc Eskin, D.O.,East Memphis Anesthesia Services

Since we began working with Park Medical Management in 2003 we have been extremely pleased with accounts receivable management and the way our credentialing is so well maintained. They educate my staff and me on regulations and guideline changes and their professionalism is very appreciated. Most of all, I'm thankful for the personal attention my practice receives.–Dan H. Shell, III, M.D., Plastic and Reconstructive Surgery